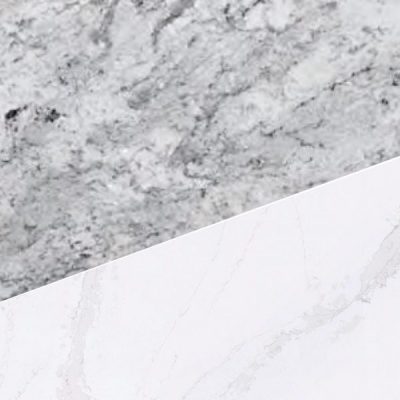 Here at Cameo Countertops, we want our customers to feel like experts when it comes to everything that a home remodel involves—and that includes understanding the terminology that is commonly used when dealing with countertops, their fabrication, and their installation.
A term you've probably heard tossed around before is "stone fabricator." Maybe, through context clues, you can sort of get a good idea of what a stone fabricator entails—but this article is here to give you the details and spell it out clearly so you won't have to wonder anymore. The last thing we want is to speak a different language than that of our customers—because then everyone gets confused. We find that our relationship works best when everyone is on the same page.
If you're about to dive headfirst into a bathroom or kitchen makeover and want to understand the ins and outs of the stone fabrication process (what a stone fabricator takes care of), then you've come to the right place. At Cameo Countertops, we pride ourselves on our team of skilled fabricators—and we want to share with you exactly what we do.
What Is a Stone Fabricator?
You can expect a stone fabricator to be an expert on a wide array of different stones—and they typically specialize in the process of selecting the stone slab or piece. Another task that a fabricator will take care of is the cutting process. Natural stone doesn't automatically come in the shape of a countertop perfect for your kitchen or bathroom, it needs to be cut to size by a professional, and that's where the fabricator comes in.
Stone fabricators are also highly trained in the art of differentiating between grades of stones to pick out the (figurative) diamonds in the rough. Since customers are looking for the best quality available, they need a trained eye to find that for them.
A good fabricator can also find a stone that works perfectly for a specific project. If you need help figuring out what stone will work best for the room that you're remodeling, consult a fabricator. They're the experts.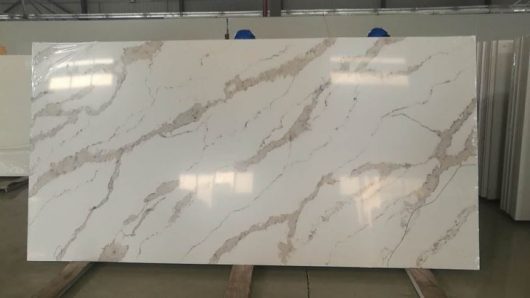 The Fabrication Process
Stone fabricators are known for helping their customers find the perfect stone for a project, along with whether or not that stone fits the project itself. You can always count on them to be the voice of reason.
Along with picking the type of stone, a fabricator will also determine the quantity needed, as well as where the stone itself can be found and ordered from. Since good fabricators have plenty of experience in the business, they know very well which stone quarries have the best selections, and they are familiar with top vendors for local remodels.
After the stone is ordered, the fabricator will inspect it for any damages and imperfections—if any are found (like fissures, fractures, etc.), the value of the stone has a chance of becoming lowered.
After inspection, the fabricator will size the slab and shape it in the manner that's requested to fit the project, using the tools necessary to do so. Finally, the slab will be refined and polished in order to look like the countertop of your dreams before it's installed by either the fabricator or an installer.
How to Choose a Stone Fabricator
The perfect stone fabricator won't just show up on your doorstep, and you may have to do some "diamond searching" through the rough for yourself. But there are professionals out there who can turn a stone slab into something that's elegant and ready to be shown off in your home.
Finding a quality fabricator means searching for someone who is skilled in the stone that you're looking to work with. A skilled fabricator will be able to determine what you're looking for with your stone, understanding your point of view and the vision for your project. They should also be able to perfect the stone so it fits your remodel in the way that you imagined it would.
Not every fabricator is skilled in the art of every single stone, so if you have your heart set on a specific type of natural stone, we recommend searching for a fabricator who is well versed in it. It will make things easier for both parties as the project progresses.
Fabricators at Cameo Countertops
At Cameo Countertops, our first priority is making sure our customers are satisfied with not only the product that we install and the job that we do, but also with the customer service that we provide.
Whether you're on the hunt for a skilled fabricator or want advice on the right way to go about finding the right stone for your remodel, give us a call at (419) 865-6371 for a consultation, and we can get the process started.