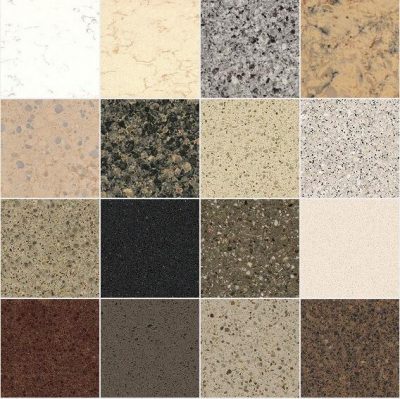 Countertops should match your individual personality. Regardless of how gorgeous an aesthetic is, if it does not reflect your personality, it probably is not the right choice for your home. You have the ability to customize countertops that are completely you. Here are some suggestions for materials and colors complimenting different personalities.
You Are Unique
Some people crave to have things that nobody else has. Natural stone, as it is made from the Earth and not by man, gives each customer a one-of-a-kind countertop to match their one-of-a-kind personality. It also offers an element of surprise, as one can never be completely sure what it will look like until it is installed. Natural stone, such as granite, quartzite, marble, and soapstone, all offer individuality. These materials are well suited for those who like to stand out.

You Are Very Peaceful
Walking into a room and immediately gaining a sense of tranquility is a fantastic feeling. Marble and limestone tend to come with soft and subdued colors, creating a peaceful vibe. These types of stone are good choices if you have a serene personality. Granite, although earthy, is typically flecked with many colors of minerals, causing a bit more chaotic look. Marble and limestone are very fitting for individuals with peaceful personalities.

You Are A Show Off
There is nothing wrong with wanting to show off! If you are proud of your home, go ahead and let people know. A flashy slab of natural stone can serve as a conversation starter. For instance, Louis Blue granite has bright and bold color splashes. A countertop in this color is impossible not to notice. In addition, Calacatta quartz is offered in many different colors and styles with eye catching veining. A very bold color is sure to make jaws drop and let you show off to your guests!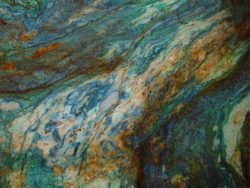 You Are Low Maintenance
If you want to avoid the hassle of constant maintenance, granite or quartz may be perfect for you. You may be thinking, "but granite needs to be resealed annually." With Cameo Countertops, Inc., however, that is not the case. We apply a sealer that lasts up to 15 years on all of our granite. Both of these materials are highly durable and easy to clean, helping them withstand the test of time with only basic care. If you are a low maintenance person, these materials may be perfect for you.

You Are Sophisticated
Simple, yet tasteful, countertops can exude a sophisticated style. If you want your home to match your wisdom, and social-grace, neutral colors may aid in doing that. Fortunately, a myriad of materials compliment a sophisticated style. For instance, Arctic White quartz provides an elegant aesthetic for any setting. If you want countertops that are as sophisticated as you are, consider neural colors.
You Do Not Know What Your Personality Is
What if you don't know what your personality is when it comes to countertop design? Try asking yourself what colors you are drawn to. Do you tend to prefer warm or cool tones? Do you like vibrant colors that pop, or do you prefer more natural tones? If you are having trouble answering this, look through your wardrobe and identify your most commonly worn pieces. It may sound unconventional, but basing your countertops off of your clothing style can be effective in creating a look that you love.