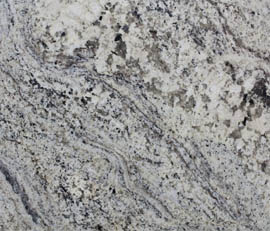 Granite countertops are a long-term investment, and having them installed is a big deal because they're bound to last your home for decades. You might not be too familiar with the installation process, though, and understanding the process helps a lot of our customers feel more involved.
This article will detail what a granite installation looks like, along with a few steps that you can take in order to prep your space for an optimal installation completed by professionals.
Getting Ready
Before scheduling the installation of your granite, you should already have the slab picked out. You can complete that step by stopping into our showroom. (Give us a call to schedule an appointment.) Along with picking a slab, our technicians will also need to complete a measurement appointment to make sure that your new countertop fits perfectly.
Then, before our team arrives at your home, we need you to do a few things:
Clear a pathway between the job site (your kitchen or bathroom) and the entryway. Granite countertops are a heavy material, and we want to maneuver them around as little as possible in order to safeguard your stone (and our team's arms).

Make sure small children are clear of the area when the stone is moving in.

Use plastic or sheets to cover nearby furniture to protect it from dust.

Be present, as the homeowner (or the person who makes decisions), during the installation process so our team can go over details and get approval after the work is done.
During the Installation
Our goal is to work efficiently and make you feel comfortable as we do so. In order to make the process easy for everyone, it works best if you ask the installers questions either before the process starts or after it ends. The process itself involves focus and precision, and each team member has specific shoes to fill and tasks to concentrate on. In order for the installation process to move seamlessly, there should be little to no interruptions.
You're always welcome to watch, though, and we may even ask that you stay nearby to answer questions that we might have about the space throughout the process.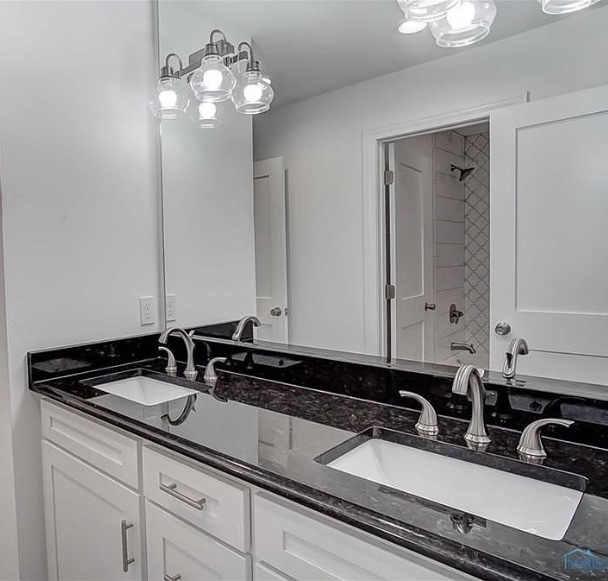 Take Out the Old . . .
If the removal of old countertops is being taken care of by you or a separate contractor, it must be done before our team arrives at the site. If you've decided that you want us to take care of the task, we're happy to oblige. We'll carefully remove the old countertops in order to avoid any damage to your walls or cabinets.
And Bring in the New
Once the space is ready, we'll start carrying in the individual pieces of granite. Since the stone is so heavy, it's safer for our team to carry your countertop inside in separate sections—but don't worry, we'll seam them together during the installation process.
After the sections are carried in, we'll set them on a level surface and secure them in place.
Leveling and Securing
Before the granite is put in place, your cabinets should be level and secured to the wall. When dealing with a kitchen island, that cabinet should be anchored to the floor to prevent tipping.
If your cabinets are newer, our team won't have to spend much time leveling. No matter the age, though, we'll check the levels and make sure that they're sturdy so your countertop will last for generations.
Putting it in Place
Once the cabinets are leveled and secured, our team will lay the pieces of granite on the counter and use epoxy on the seams to cement each section together. After the seams are dry, installers will skim off the excess with a razor blade to make the seam as smooth and unnoticeable as possible.
Backsplashes and Cooktops
If you order a matching granite backsplash, the team will make sure that they're installed with a tight, secure fit and seam them with the same epoxy. As for cooktops, we'll typically cut a hole for that on site (which is why nearby furniture should stay covered—we'll clean up after we're finished, but there's no such thing as zero dust during a job).
Wrap Up and Clean Up
After all the stones are secured, our team will use acetone or denatured alcohol to remove any excess epoxy, caulk, and dust leftover. We'll clean the new countertops off, seal them, and clean up the job site as efficiently and thoroughly as we can.
We'll ask you to sign a job approval, and we'll be available to answer any questions that you might have regarding your new countertop—whether they're related to maintenance, cleaning, care, or what have you.
From Start to Finish
The time that your installation takes depends on the complexity of the project. Small and simple projects may take two to three hours, but larger and more complex ones may take up to six to seven hours.
Your New Granite Countertop
Our team at Cameo Countertops is the expert on all things related to granite installation. If you have further questions or would like to request a quote, give us a call at (419) 865-6371.v