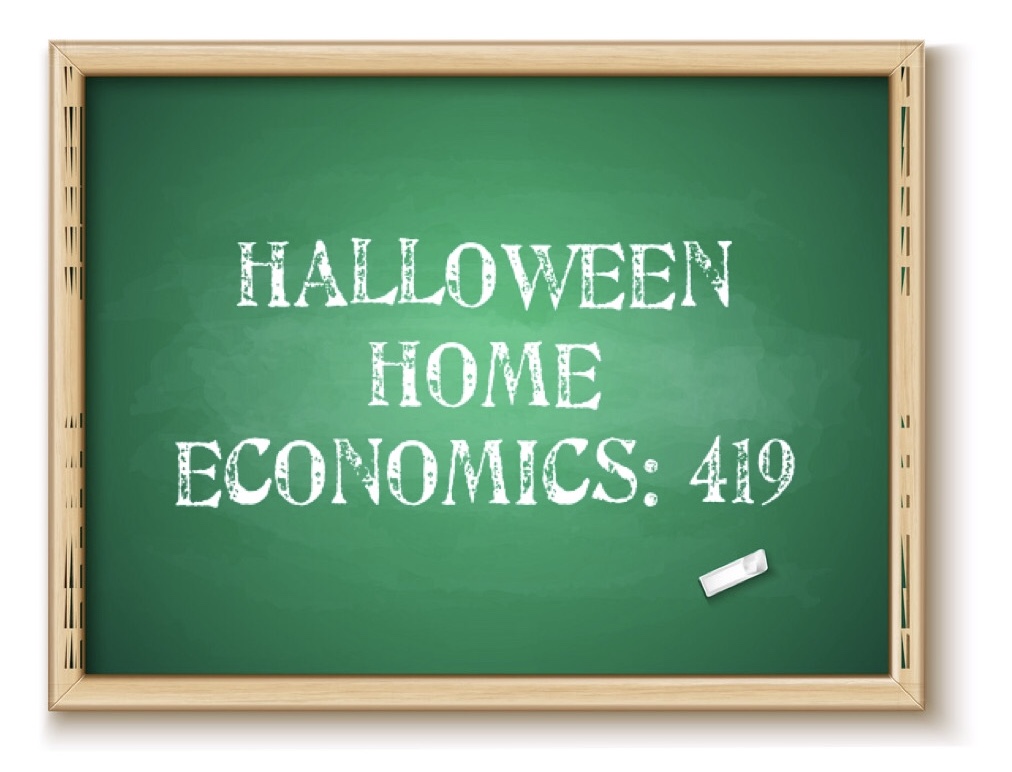 Home Economics has never been so horrifying! There is no wrong way to decorate for Halloween. Your theme can be cartoonish, elegant, simple, extravagant, spooky, or downright scary. Regardless, this home economics course will teach you how to kill it on Halloween.
Setting a Spooky Table
Your Halloween kitchen/dining room table display brings the entire decor together. Black and Orange is the traditional color scheme when it comes to this holiday. Orange can be a bit tiring on the eyes, so as an alternative, you can use primarily black with small touches of orange. Black and orange may scream Halloween, but you are not limited to these colors! You can pair nearly any other color with black for a look that still oozes Halloween. For example, red and black are a great combination to create a vampire party vibe fitting for Count Dracula himself. Green also looks very ghoulie when used with black. Another classic Halloween color scheme is purple and black. A setting adorned with these colors can be quite bewitching. A centerpiece may be they key ingredient to pulling any of these themes off. It can be cartoonish, creepy, or beautiful. No matter the vibe your table setting gives, it can look festively fabulous!
It is always fun to take your festive look to the next level with a couple of decorative items. For example,  skulls, eyeballs, bats, and pumpkins are all go-to Halloween accessories. You can even step a little outside the box and incorporate owls, chains, and torn cloth. For a different take on Halloween, you could go for a mad scientist-theme featuring different jars and bottles of creepy concoctions.
Ghoulish Glam
Glitter is not only reserved for Christmas! Halloween gives plenty of room to add some ghastly glitz and glam with glitter. Glitter can be used anywhere while still pulling off a spooktacular look. Adding glittery skulls around the house is a simple, yet eye-catching touch. It can even be used to create potions. Mix glitter with an opaque liquid and shake it up. Like magic, you have swirling, sparkling potions to really wow your guests.
Halloween Hutch
Do not overlook the great opportunity to give kitchen hutches and dish cabinets a spooky makeover! You can incorporate jack-o-lantern themed plates and skull shaped dishes. An easy way to make your hutch holler Halloween is to simply add some spider webs. There is no way to incorrectly decorate your Halloween hutch so long as you stick with the general theme. Depending on the placement of the hutch, you may have the freedom to give it its very own individual theme. If it is close to your table of terror, however, the themes should compliment each other.
Now that you know the tricks to Halloween decorating, hop on your broomstick and fly off to make your home frighteningly festive! We hope that this creepy course on Halloween home economics helps you to have the most spooktacular holiday possible.