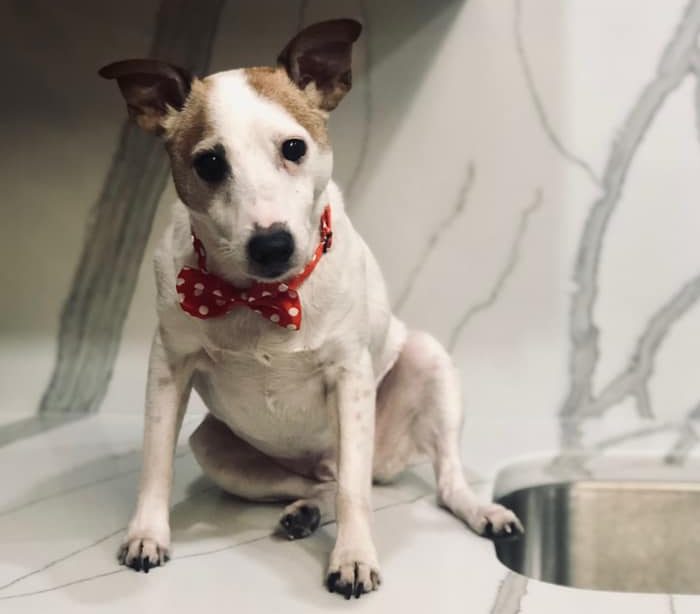 Meet Bugsy, a vivacious little Jack Russel Terrier!
Some of you may have wondered why he appears in our logo and frequently on our pages.
Cameo Countertops, Inc. is a family owned business; furthermore, the owners of the company acknowledge that dogs are every bit a part of the family as people are. This is why there was no hesitation to allow Bugsy's owner, Sarah, to start bringing him to the office with her.
It did not take long to see that the little pup had a special way of brightening everyone's day. A major indicator was that the employees started keeping treat jars in their offices for when he paid his daily visits to everyone. This did not leave Cameo Countertops, Inc. much choice other than to hire him.
Cameo Countertops, Inc. feels that Bugsy embodies the cheerful, family atmosphere upheld by the company. He is always prepared to greet people and help them start their day with a smile! It is not hard to see why we love having him in the family.