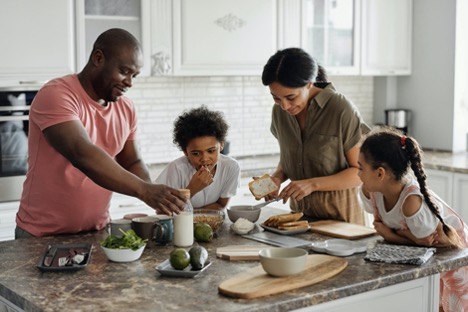 It's no secret that granite is one of the most popular choices of natural stone countertops. It's not only beautiful; it's also durable, long-lasting, and timeless.
Granite comes in many variants, meaning there's something for everyone—no matter your taste. The stone can be found in many colors, shades, and patterns, and because of its wide variety, it can be seen in many different styles of homes and kitchens.
There are certain styles that bring out the beauty and worth of granite more than others, though. By implementing these styles in your very own kitchen, you'll get the most out of your natural stone countertop and your remodel as a whole.
It can be difficult to figure out which styles bring out the best in granite, though, which is why we compiled a list of the five best kitchen decor styles for granite countertops.
Read on to see what types of kitchens go best with your new granite countertop.
1. Modern Kitchens
Modern kitchens are all about angles and lines. They focus on flat surfaces, clean edges, and little to no decorations or knickknacks. They're sleek and angular, elegant and simple, and they focus on the appliances and bones of the kitchen rather than the fluff surrounding them.
Modern kitchens also feature bold colors when it comes to small details—for example, kitchen appliances like mixers, microwaves, and toasters are great places for a pop of color. Kitchen utensils are ultra-modern, sometimes even futuristic, to further encourage the aesthetic. Glass-fronted cabinets come into play in order to ramp up the sleekness of the area and create more shine in the room.
Granite is a great choice for modern kitchens for both a countertop material and a backsplash material. It offers shine and effortless elegance, creating a neutral place for the eye to rest amid the bold colors that populate the rest of the room. Granite countertops also add to the sophisticated curves and angles commonly found in modern kitchens.
2. Country Farmhouse Kitchens
Country farmhouse kitchens are open, inviting, and warm over anything else. They commonly employ many wood finishes, but what's great about farmhouse kitchens is that they are known for their eclectic pairings of materials. While you may have a solid oak table, you can offset that with granite countertops in an earthy tan or gray color.
Country farmhouse kitchens use a lot of primary colors—reds, blues, and yellows—along with cream and ivory. They favor mixing colors rather than matching everything perfectly, as the space is comforting and shows off all your different proclivities in one room.
Many people associate granite with being cool, but country farmhouse kitchens prove that it has the ability to be warm as well.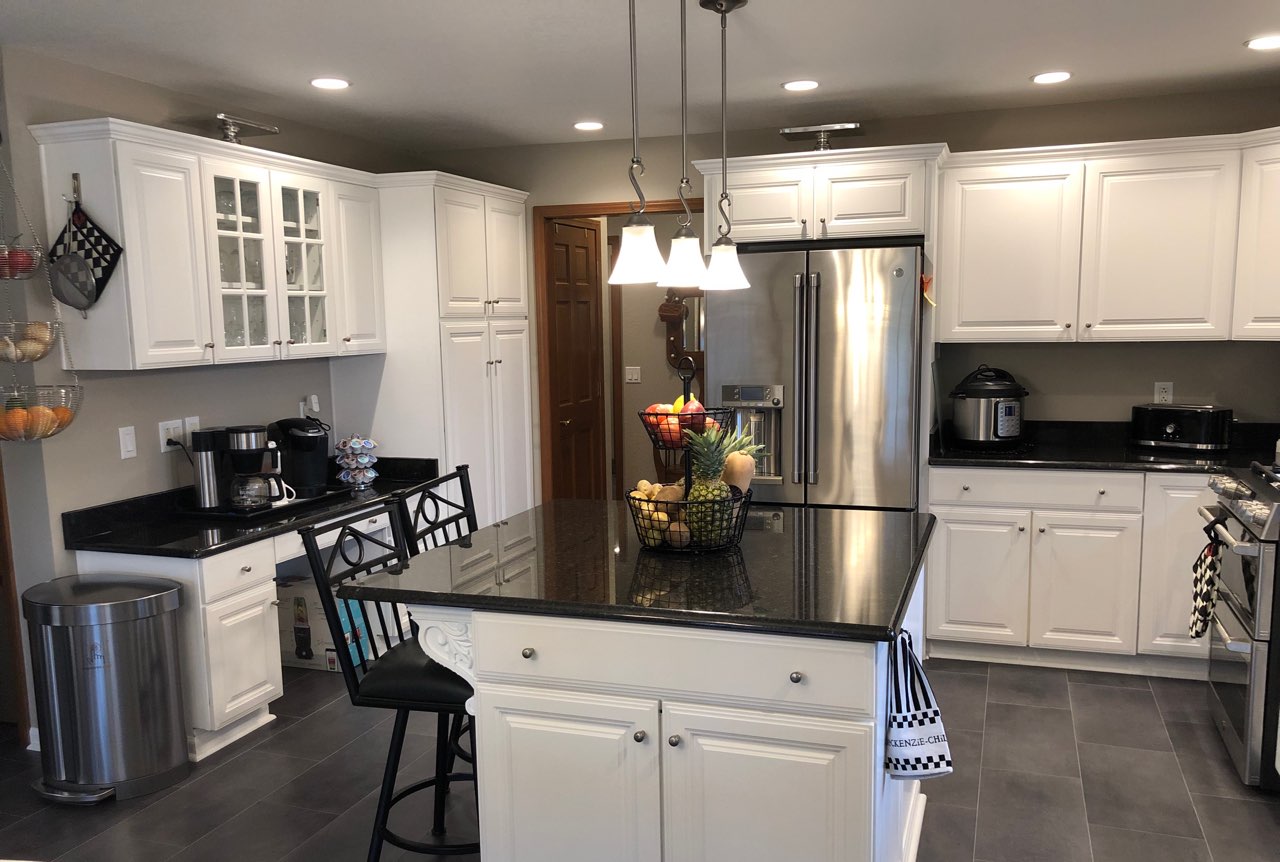 3. Craftsman Kitchens
A Craftsman kitchen is focused on being homey and sturdy. It features clean lines, heavy wood, deep sinks, and prairie-style overhead lighting. There's a heavy emphasis placed on the cabinetry, which in Craftsman kitchens is made with real wood—nothing artificial.
In craftsman kitchens, usually the color palette is kept simple and neutral. This makes it a great place for granite to shine, as granite is known best for its gray and white shades that flow perfectly within a craftsman kitchen.
Natural stone countertops are a huge centerpiece of a craftsman kitchen. It gives off an earthy, grounded feel in the kitchen, and you might even want to choose a unique pattern of your granite to entertain the eye amid the rest of the neutral, muted space.
4. Old World Kitchens
Old World kitchen designs are based in history and luxury, with dark wood finishes and deep, rich colors. This style of kitchen has plenty of mahogany with intricate carvings and detail, curtains with heavy fabric, and historical accessories.
Granite plays into Old World kitchens with its deep gray color, creating a sense of timelessness among the history. With bullnose or ogee edges, granite countertops perfectly top off the look from yesteryear.
5. Traditional Kitchens
Traditional kitchens are exactly what you picture when you think of a family-oriented kitchen. It's where the kids come to gather after school, the family congregates for holidays, and so much cooking gets done. Traditional kitchens are the epitome of comfort and are welcoming for anyone who may enter.
There's plenty of natural sunlight that occurs in a traditional kitchen, which can be aided by granite countertops with a beveled edge. Light-colored granite is perfect for traditional kitchens, as it brings out the sunny vibe and homey feeling of the room.
Choose Your Style
It's up to you to choose what type of kitchen suits your home and your taste best, but granite is guaranteed to pair wonderfully with any one of these five decor styles. If you have any questions or would like to further discuss how to best utilize your granite countertops, give Cameo Countertops a call at (419) 865-6371.