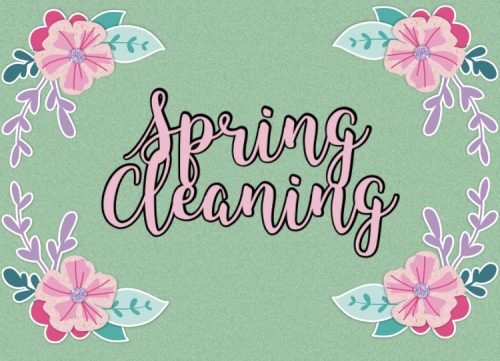 Winter is over. It is time once again to scrub off the holidays and refresh your home. Spring cleaning may seem like a grueling task, but it feels so great once it is complete! We are breaking spring cleaning down aspects for your kitchen to help you clean efficiently and not overlook anything.
Refrigerator/Freezer
Start by taking all of the food out. Throw away any rotting produce (or add to your compost bin), expired condiments, and freezer-burned goods.
Using warm soapy water or a food-safe disinfectant, scrub the shelves and the inside of the doors. After everything has been washed down, dry the surfaces off with a towel.
When restocking, place the produce with the soonest expiration date in the most visible locations.
Wipe off the fridge doors and handles to remove any smears once you are done.
Pantry
Remove all dry goods and spices from your pantry and clean the shelves using warm soapy water or a food-safe surface disinfectant.
Throw away all expired food and old, unused spices.
Consider using shelf organizers or small bins to organize items by categories. For instance, one bin may contain nuts, while another bin contains baking supplies. This will help you locate items quickly when you need them.
Take inventory of pantry staples that need to be restocked and add them to your grocery list.
Countertops and Sink
Clear everything off of the countertop surfaces. Using warm soapy water or a material-appropriate cleaning product (some cleaners may be harmful to certain surfaces), wash and rinse off all countertops, kitchen island, and backsplash.
Using warm soapy water or a kitchen disinfectant and a nonabrasive sponge or cloth, wash your sink. Clean and sanitize the drain stoppers and thoroughly wipe down the faucet. Disinfect handles to eliminate any chance of germs.
Consider stowing small appliances you don't use on a regular basis in a cabinet or the pantry to create more space. If they are unused, you may want to consider listing them for sale or giving them to a friend.
Small Appliances
Using a damp cloth, scrub the inside of your microwave. Remove the turntable plate and wash it with warm soapy water. Wipe down the front of your microwave, including the touch pad and handle.
Remove and clean the crumb collector from your toaster or toaster oven.
Wipe down the outside of your coffee maker and the warming plate. If applicable, change the filter.
Cabinets and Drawers
Remove all items from the cabinets. Clean the insides of the cabinets using a dry or damp cloth. In addition, wipe off the outsides of the cabinet doors and handles. Repeat this process with the drawers once you have cleared all items out of them as well.
Make sure to thoroughly dry off all of the surfaces before restocking them.
If you have not used certain utensils or dishes in a year, consider giving them away.
Oven and Dishwasher
Set your oven to run in self-clean mode. Scrub the stovetop and hood using water and dish soap or a surface cleaner to remove grease buildup.
Clean the inside of your dishwasher to remove detergent residue. Check the drain and spin blades for any lodged food or buildup. To deodorize, sprinkle 1 cup of baking soda on the bottom of your dishwasher and leave it overnight. The next morning, run an empty hot water cycle.
Floors
Shake out or vacuum kitchen rugs and wash them.
Vacuum the kitchen floor.
Wash floors using soap and warm water, or your preferred floor cleanser. There are a myriad of products that make this process easy; however, you can also simply use a mop or scrub brush.
Throw on some fun music and enlist the help of your family. Spring cleaning does not have to be daunting, it can be made into a fun activity. We hope that this blog helps you to organize tasks and have an efficient cleaning process.