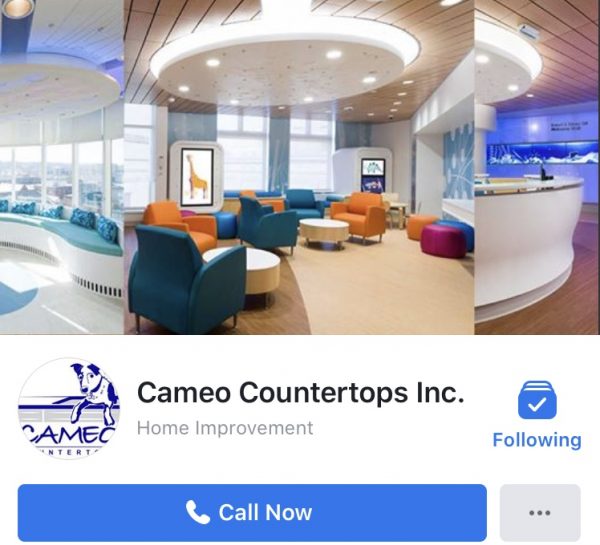 Given the current situation regarding the Coronavirus, a tremendous number of businesses are temporarily closing. In addition, the majority of events are cancelled or postponed to a later date. Although this may leave people a little bored, there is a silver lining. When the hectic daily schedules are put on pause, people have significantly more time to spend together as a family. While they are enjoying each other's company at home, they also have a chance to analyze certain aspects of their house. This situation especially shows that the age-old saying, "The home is where the heart is," is true. Homes should be filled with joy, even down to the aesthetics of the house. This poses the question: Are you happy with your current countertops?
You now have the time to really analyze certain aspects of your home. Since your family is all together, this gives everyone a chance to add their input and make group decisions. In doing so, ask yourself what you are happy with, and what you would like to change. If countertops are on your list of things that you want to change… you have come to the right page! Cameo Countertops, Inc. is here to help! With your schedule clearer than it likely has been in years, you have plenty of time to plan out your dream countertops. Look through our portfolios and see what colors and materials catch your attention. We are all currently advised to practice social-distancing. Fortunately, we are still able to help you in your designs without you physically coming to our office. You can communicate with us via email at sales@cameotops.com and over phone at (419) 865-6371. We would also like to remind you that, in addition to our official website, we frequently post photos and information to our Facebook (Cameo Countertops, Inc.) and Instagram (@CameoCountertopsInc). You can also visit our brands' pages. They will be able to show you certain colors in even more settings to really give you a feel of what those countertops may look like in your own home. This is a fantastic opportunity to take advantage of your free time and seriously consider all of your many options. Our sales staff will be more than happy to provide you with guidance, tips, and information as you look. We can do so via social media, online, or over the phone!
Once your typical schedule resumes, you may not have the time to consider these changes as thoroughly. In addition, think of how exciting it would be to host your first post-social distancing party featuring your dream countertops! We understand that the situation is not ideal and we are deeply sorry for those who have been personally affected by Coronavirus. However, in combination with making safety a top priority, we want to offer as much positivity as possible.