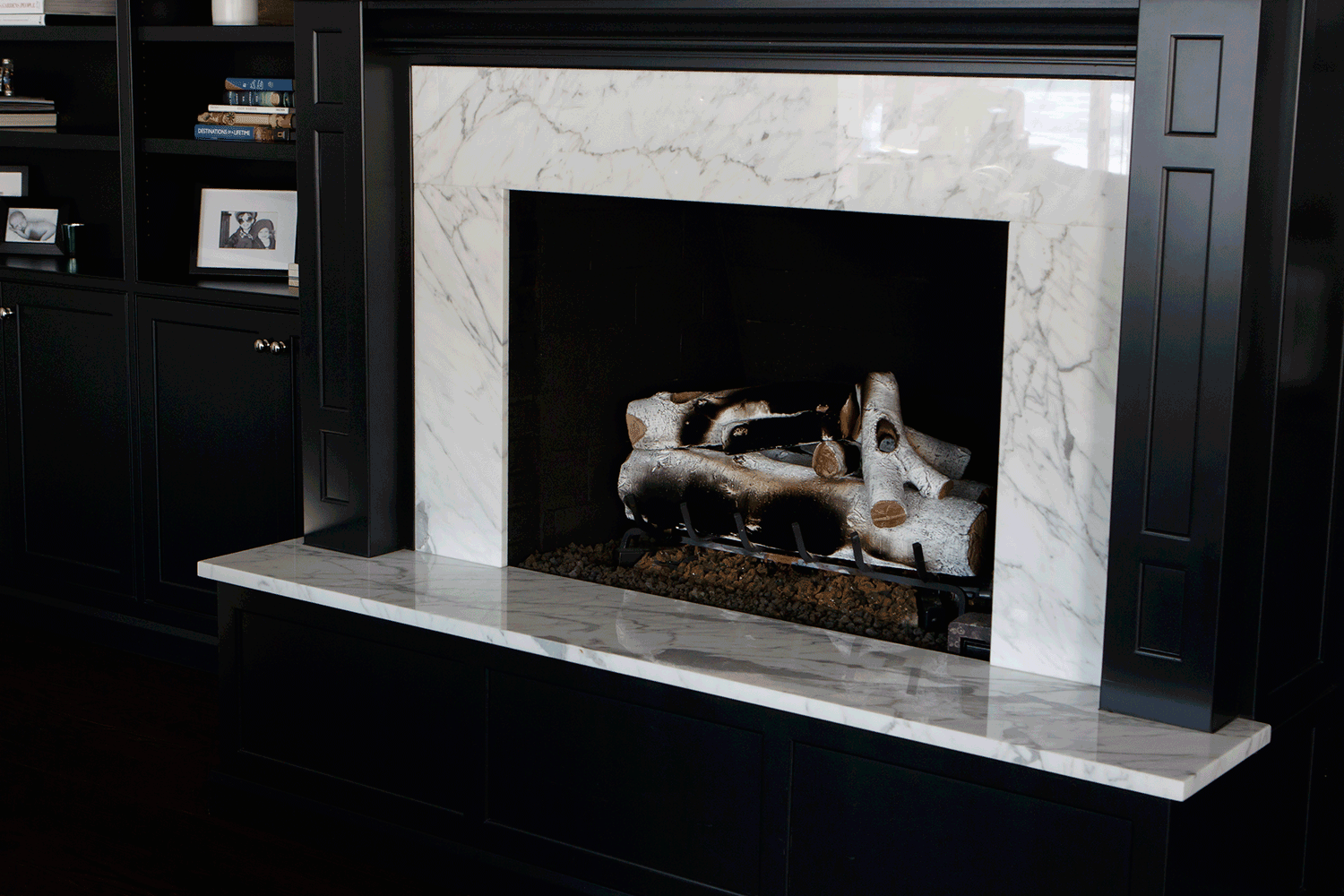 Baby it's cold outside! Grab some hot cocoa, a warm blanket, and cozy up around the fire. Especially during the winter months, this is a very popular place. Whether you are bonding with loved ones, enjoying some peaceful alone time, or merely trying to escape the cold, your fireplace is an asset. While you are spending more time here, don't you want your fireplace to not only be functional, but also look fashionable? There is no need to settle for bland, you have plenty of options!
As with countertops, we offer a variety of beautiful materials suitable to customize your fireplace. The addition of any of these materials will give the room a completely revised look. A fireplace has the ability to set the tone for an area, while serving in functionality to keep you and your family warm. For example, you may feel that a certain room is a little dull. Before you go to the effort of completely changing the furniture and décor, consider simply updating the fireplace with one of our stunning products. If you are absolutely in love with the countertops in your kitchen or bathroom, this is a great way to spread their appeal throughout your home. On the other hand, you could try a completely different color and material with your fireplace. Since they will often be in separate sections of the house, you do not need to be overly concerned about coordinating the materials. Doing so allows you to have a range of options, without overwhelming any space in particular. Your fireplace surround and hearth is another opportunity to incorporate your own style and flare into your home.
Schedule an appointment with our sales staff. We will be happy to guide you through your options and create a design that best illustrates your vision. No need to worry if the weather outside is frightful. With a new, custom fireplace, the fire is so delightful!