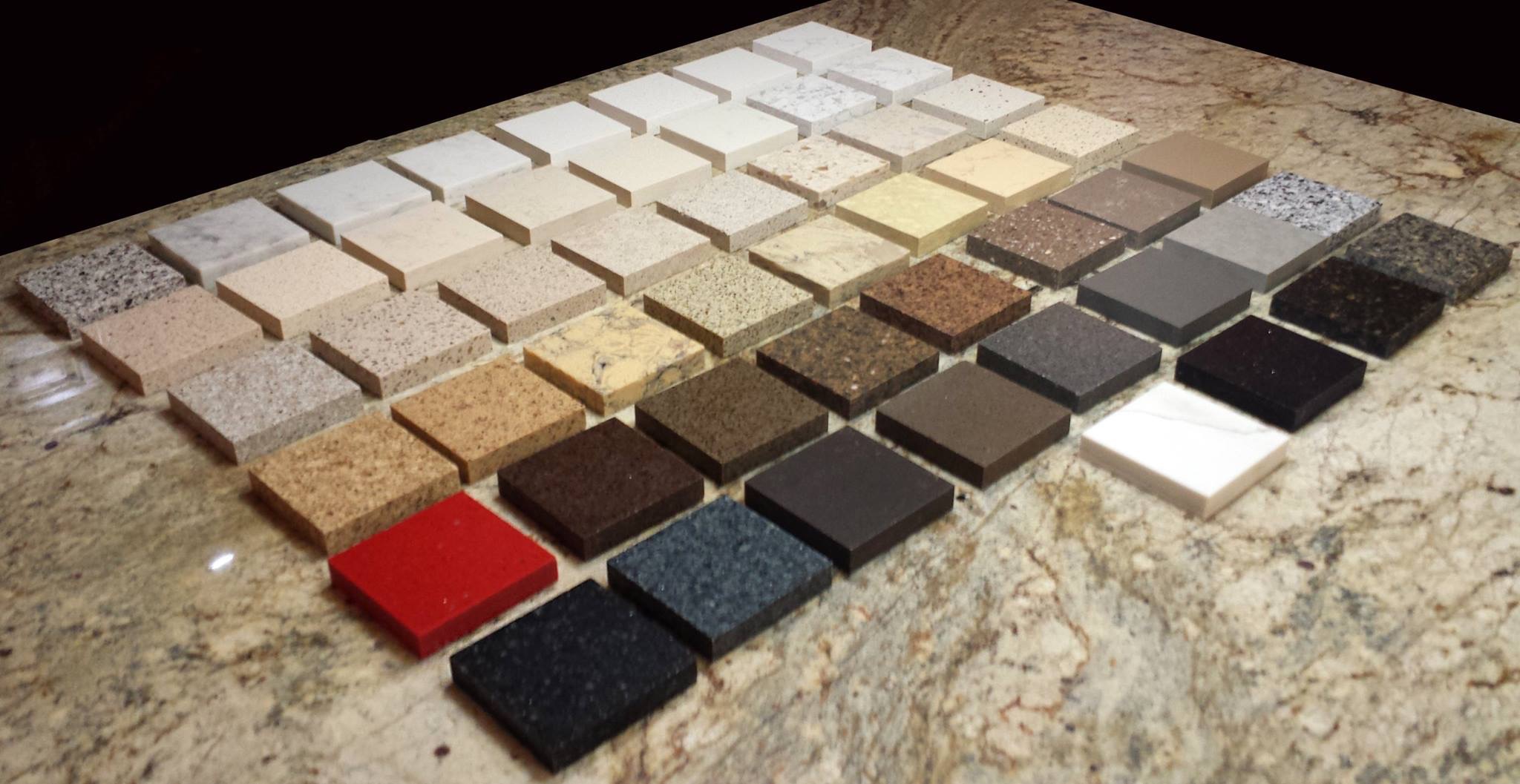 You have chosen your countertop material, but the decision-making process is not over yet. With all of the gorgeous colors available, how can you narrow it down to one? Choosing a color can be a complex process, which is why we are here to help you decide which color is right for your countertops.
Balance
Balance is important in all aspects of life, including your interior designs! If you use a lot of accessories and fabrics with vibrant patterns in your decorating, then you may want to opt for a solid colored countertop. Choosing a countertop color with a flashy pattern may cause the room to look cluttered or overwhelming. If you prefer a more simplistic décor, then countertops with bold patterns are a great way to tastefully liven up the room. The key to a beautiful, well put together room is balance.
Flexibility
You will want your countertops to compliment the color scheme of the room that they are in. It is tempting to try to specifically match your countertops to your current paint color and accessories; however, keep in mind that these types of things fluctuate frequently. You may love your current look today, but will you still be enamored with it in a few years? As your tastes change, you could decide to repaint the room and/or spring for new furniture and accessories. Although bold colored countertops meant to match a particular décor are beautiful, they limit flexibility. Neutral colored countertops, on the other hand, are easily paired with a wide variety of styles. This is why they are so popular among homeowners. If neutral colored countertops just do not capture your personality, you do have additional options. Choosing countertops with veins or splashes of your favorite color allows you to create a fashionable look, without restricting your ability to redecorate in the future. This color choice allows you to express your style and even try new designs over time!
Undertones
You can use your undertones to your advantage. Understanding the undertones of the room will help you pull off your desired look. Not everyone is an artist, but that is all right because we are here to help! Identifying undertones requires a basic knowledge of the color wheel. As you may remember from your high school art class, opposite colors on the color wheel are complimentary colors. When paired, complimentary colors intensify each other. This means that if the room has yellow or orange undertones, grey or blue countertops will cause a dramatic look. For example, say you have cherry wood cabinetry.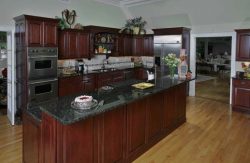 Incorporating a green or blue countertop will really bring out the red in them. Whether you are aiming for this bold look or not is up to you. If you do not desire that degree of intensity, colors with veining, specks, or splashes will give you a pop of color, but also help keep your undertones at bay.
Sampling
Do not be afraid to test out color samples. You take samples home when choosing a paint color, so why not do the same for your countertops? Our shop is stocked with color samples for our customers to try out. We recommend that you stop by and pick out some colors to compare. They will look different depending on what context they are in. For this reason, seeing the sample in the same room that your countertops will be in is crucial. Lighting in particular plays a huge role in how countertops appear. We suggest that you hold the sample horizontally, as changing the orientation will affect the way that light is reflected. Doing this gives you a good idea of how your finished project will look.
We hope that you found this information useful. That being said, we do not expect this blog alone to turn you into a trained interior designer. If you feel like you need more assistance in choosing your countertop colors, our sales staff is eager to help! Call (419-865-6371) or email (sales@cameotops.com) us to schedule an appointment, so our sales staff can guide you through this process and provide you with color samples. Remember, we consider our customers to be part of the family, so we will offer you the individual attention that you deserve when working on your project.