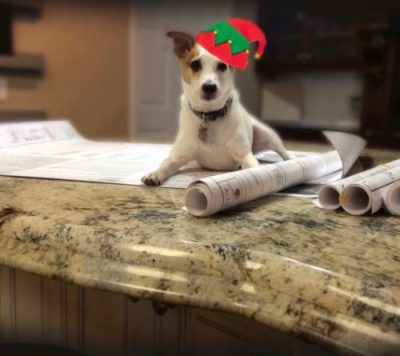 The holidays are approaching fast! This means that you will be doing extra cooking, baking, and entertaining. Are your countertops up to this task? If not, then you may want to consider new countertops. Here are six easy tips for planning your holiday countertop renovation!
1. Plan Ahead
Start making your countertop Christmas list now. When you envision your dream countertops, what do they look like? The holidays can be stressful enough, so keep things running smoothly by taking the time to plan out exactly what you want to see in your renovation. Consider the aesthetics you desire and the functionality that you will need.
2. Set a Realistic Budget
Now that you know what you want, map out your budget to achieve it. This is not the most exhilarating part of the planning process; however, it is crucial that you not overlook this step. Constructing a realistic budget will help set your expectations for your project. Cameo Countertops, Inc. emphasizes transparency. This means that we do our best to eliminate any unwanted surprises throughout your installation. We will help you stick to your budget by providing you with an accurate quote from the beginning. If you want to learn more about our pricing, check out our blog: Our Pricing Explained.
3. Prioritize
Taking your budget into consideration, figure out what is most important to you. Some people really desire a flashy look that will wow their guests, while others are merely concerned that their countertops can handle the mass amount of Christmas cookies that they are planning to bake. Fortunately, this is typically not a "choose one or the other" situation. We offer dazzling materials with the durability to withstand the preparation of even the most elaborate meals. We are prepared to offer you a selection of materials that will take on the holidays in style!
4. Gather Inspiration
There is no question about it, this is a part of planning that you can look forward to! Look through pictures to help give yourself creative ideas. Finding good inspiration is every bit as exciting as waking up to presents under the tree! Use your resources to pursue a variety of countertop designs, colors, and materials. We keep all of our social media updated with pictures to help you in this step, so look through our Facebook, Instagram, LinkedIn, and website! Of course, you are welcome to stop by our showroom and see your options in person! This will give you a better idea of what your countertops will really be like once they are a part of your home. We also recommend speaking with our jolly sales staff, who will be happy to give you ideas and recommendations!
5. Prepare your Home
Preparing your home ahead of time will help make your installation run smoothly. The holidays can be stressful enough, so we do not want the installation process to add to your stress! Think about foot traffic to your kitchen. Where will the installers need to travel in and out from? Preparing a path will help reduce the time of the actual install and make the process more efficient. In addition, we suggest that you consider what you will need from your kitchen during the time that your countertops are under construction. You may want to move some appliances temporarily out of the kitchen for convenience. Remember, having countertops installed will involve workers in your kitchen. Depending on your personal preferences, you should plan accordingly.
6. Have Fun
This is the most important step of all! New countertops are exciting, so enjoy the experience! You will meet friendly new faces, including some canine faces, throughout your entire project. We value each individual customer, so we want you to feel like part of the family! We will even follow up with you after your installation is finished to ensure your satisfaction. It is the holidays, so our entire team is especially full of spirit and ready to tackle your project!