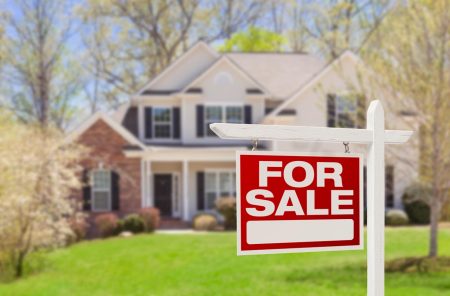 If you ever plan on selling your home, resell value is a major factor to keep in mind. The kitchen holds a lot of power when it comes to determining the resale value of your home. Buyers tend to be very discouraged by an outdated kitchen, so kitchen renovations can be a highly beneficial investment. According to HGTV, a renovated kitchen adds between 60 and 120 percent of its cost to the value of the home. That means that a kitchen renovation has the potential to more than pay for itself.
Buyers are going to put a major emphasis on countertops. The right countertops make an immense difference in the appearance of your kitchen. They have the ability to transform a kitchen from bland to beautiful. In today's market, buyers are looking for countertops with more neutral colors. These colors are universal and will be able to suit any style. Incorporating countertops in neutral colors will give any potential buyer the ability to picture your kitchen as their own, including their own personal touches. Although granite was once all the rage, quartz are a hot trend lately. The veining pattern in certain quartz colors in particular has grown rapidly in popularity. That being said, other stones can still add value to your home and wow potential buyers. Quartz, although an excellent choice, is not the only option for adding value to a home. The prerogative is to avoid having an outdated kitchen by keeping up with the trends. Corian®, Granite, Soapstone, Marble, and Quartzite are all proficient choices to use in your remodel and up your home's value.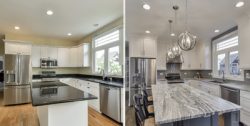 Another important kitchen aspect when it comes to value are sinks. Kitchen sinks come in a myriad of shapes and styles, so which is best? The answer to this question really depends on what best fits the design of your kitchen. However, we have some insight on the latest trends to keep in mind when updating your sink. Undermount sinks are popular in today's market. Homeowners are shifting from the traditional top-mount sink to the modern undermount design. In addition, seamless sinks are a sought after look. These sinks give the appearance that the countertop and sink are all one piece.