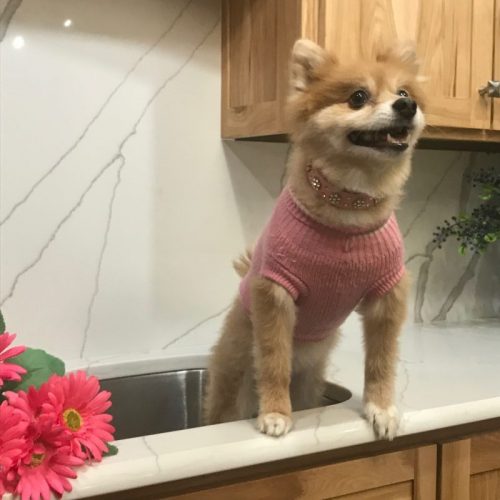 Who doesn't love a little sparkle? If you're like our four-legged employee, Roxy, then you're all about the bling! It is a jaw-dropping sight when the light hits your countertops and they appear to shimmer. Whether you want a subtle pop, or something so flashy that it is sure to command attention, Quartz has a color for you!
Quartz is composed of crystal quartz with specks of other minerals and resin, which allows some colors to have a glamorous, jewel-like look. The crystal flecks' ability to reflect lighting can turn even the most basic kitchen or bathroom into one fit for royalty. Some of the colors that Roxy has picked out to give you the sparkle that you're craving are:
-Silestone® Pietra
-Silestone®Stellar Night
-Silestone®White Diamond
-Daltile®Fresh Linen
-MSI®Sparkling White
-Vicostone®Sparkling Black
-Quantra®Pure
Incorporating these colors allows you to bring your bling to your countertops in an elegant manner. If diamonds are a girl's best friend, why confine your sparkle to just your wardrobe?