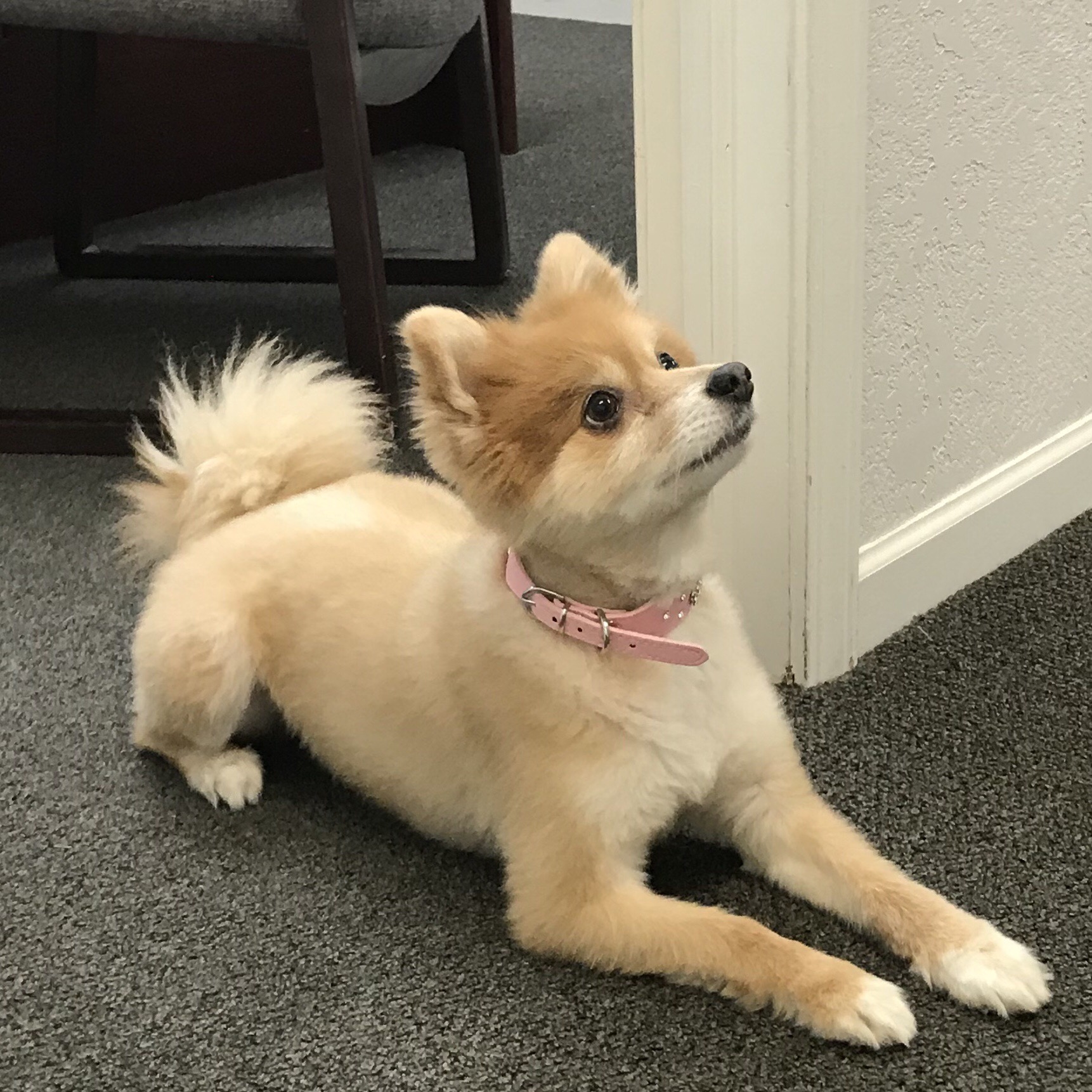 But wait… there's more? Yep, Bugsy isn't our only four-legged employee! We want to introduce you to Roxy!
Roxy is a seven year old Pomeranian mix with plenty of moxie! She is a rescue, so she can be a little shy at first. However, she warms up quickly (treats help). Like Bugsy, she reports to work every day, ready to liven up the office! She can be found strutting around the building, showing off one of her new hair cuts. Roxy and Bugsy are great pals, despite them having some clashing opinions. Although her blinged out collar is pink, she is also a big fan of the color red…
Roxy represents the more feminine side of Cameo Countertops, Inc. She is a big diva herself and loves to help with some of our flashier colors and products. Stay tuned, this tiny diva has some announcements in store for our customers!